Best places for solo travels in South India
Best places for solo travels in South India: Being a traveler is not the same as being a tourist. A traveler tends to take in a lot more information, particularly about a destination's local culture and customs.
Many individuals nowadays are interested in travelling alone, and even Indian ladies are enthusiastic about the notion. South India is an excellent choice for single travelers because it offers a variety of destinations with beautiful weather and friendly people.
South India is also thought to be a lot safer place to go, especially for alone travelers. These locations are well connected to the rest of India, making them accessible to solo travelers from all across the nation.
1.Munnar :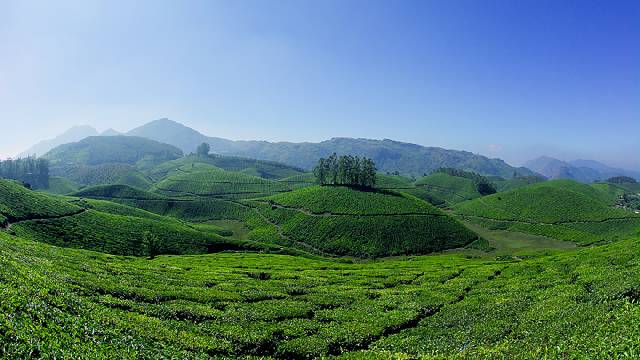 Munnar is a hill region in Kerala that is famous for its lush green slopes and tea plantations. Honeymooners flock to the area because of the excellent weather and beautiful scenery. As a visitor, you can wander among the tea estates or visit Eravikulam National Park to see Munnar's natural flora and animals.
Munnar's biggest feature is its stunning beauty, which never fails to provide you calm and tranquilly. When you visit Munnar, you must have their amazing street cuisine, which is available at a reasonable price. This place of grandeur nature rush is one of the best places for solo travelers in South India.
2.Hampi :
Because of its historical monuments, Hampi is a UNESCO World Heritage Site. Hampi is in Karnataka, and it was the capital of the Vijayanagara empire in the 14th century. It is a paradise for anyone who enjoy history or temples, as there are plenty to see and surely is the best places for solo travels in South India.
The Virupaksha temple is the area's oldest shrine and attracts the most visitors. In the first week of November, Hampi also commemorates its great past with the Vijaya Utsav. In Hampi, there are some good restaurants that serve Kannada cuisine as well as other cuisines. The locals are really friendly, and you'll meet a lot of other single travelers.
3.Gokarna :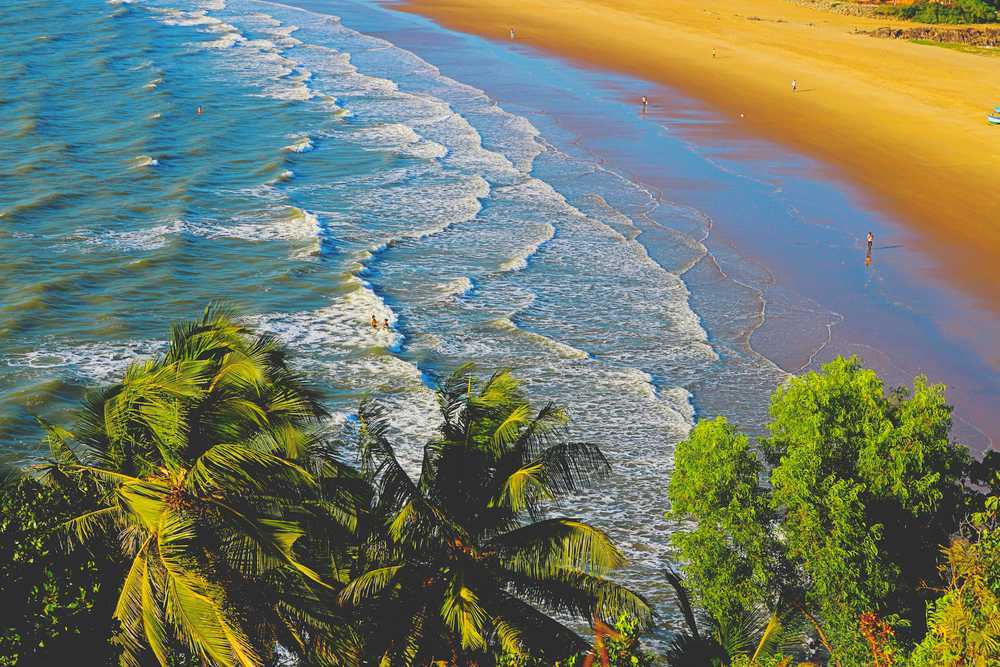 Another place noted for its temples is Gokarna. It is well-liked by the youth due to its beautiful and peaceful beaches this must be on your list as it is one of the best places for solo travels in South India.
The beaches are rarely crowded, making them ideal for lone travelers. Gokarna is also well-known for its lush vegetation. If you enjoy eating, Gokarna is an excellent spot to visit because it has several eateries. In Gokarna, a beach hike spanning the three major beaches is a popular activity.
4.Varkala:
Varkala is a coastal town in Kerala that is well-known for its red cliffs covered in palm palms. The contrast between the rocks and the sea creates a stunning landscape and serves as the best place to visit for solo travels in South India. Varkala is a reasonably priced vacation spot.
Varkala also boasts a number of temples worth visiting. If you want to attend some traditional acts, you can go to the cultural center. Varkala's cuisine is an important element of the city's culture, and you may choose from a variety of fantastic restaurants or sample the local street food. To obtain the greatest weather, go during the winter months.
5.Cochin :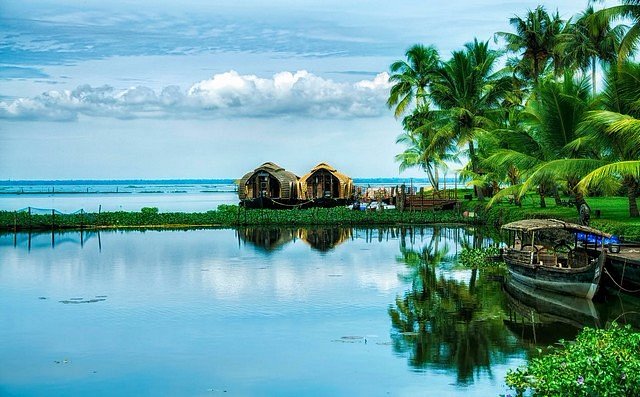 Cochin, often known as Kochi, is one of Kerala's busiest port cities. The city offers spectacular views of the Arabian Sea. It's teeming with activity, and you can meet people from many walks of life, particularly in the market area and is known as the best place for solo travels in South India.
Cochin is famed for its magnificent cathedrals, which harken back to the colonial era. Cochin is noted for offering a variety of flavors at the same time, depending on where you go. Whether it's fried fish or biriyani, we're confident you'll enjoy it in Cochin.
6.Pondicherry :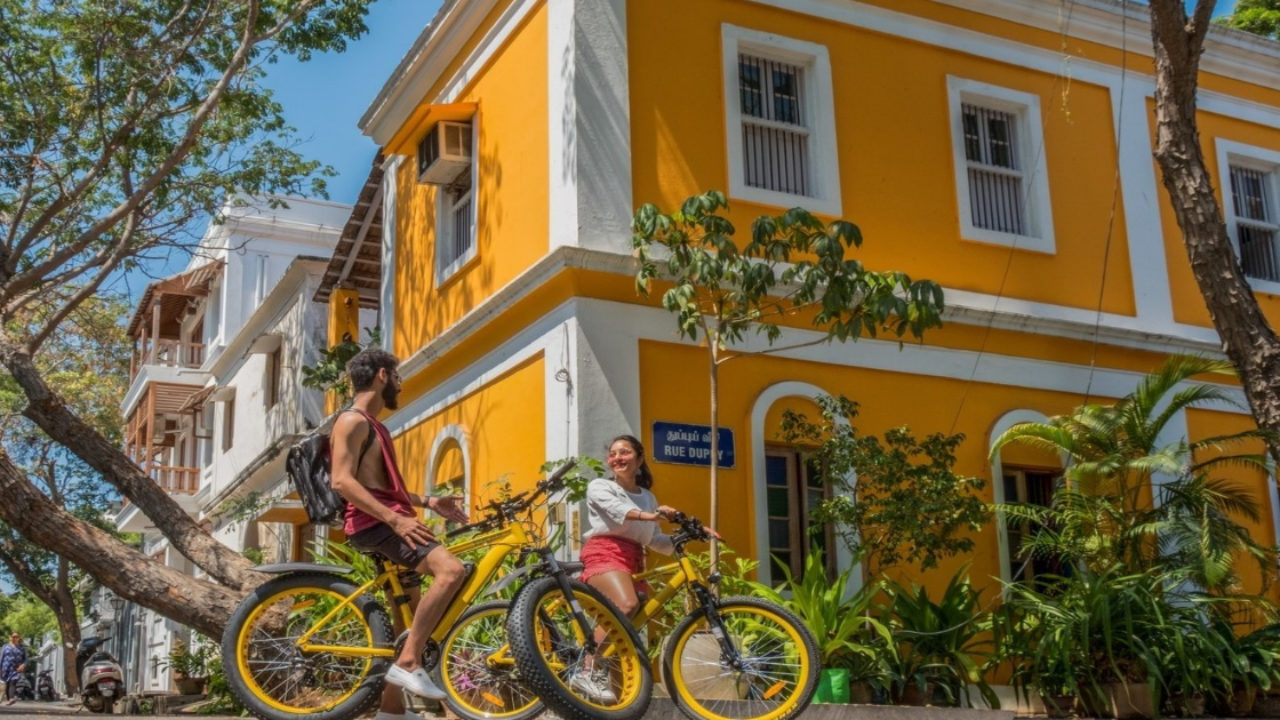 Pondicherry, also known as Puducherry, is a city with vestiges of French past. It's famed for its hippies, quirky cafes, and beautiful beaches. Auroville, the city built on Sri Aurobindo's and Mother's principles, is only 12 kilometers from Pondicherry.
You can go for a walk on the beaches or attend Aurobindo Ashram meditation programmes. Because it is near the shore, the weather is always pleasant. It is recommended that you visit the French bakeries and local eateries which adds new tastes for the solo Travelers in South India.
7.Mahbalipuram :
Mahabalipuram, or Mamallapuram as it is now known, is an excellent spot to visit if you are travelling alone. The site is a UNESCO World Heritage Site known for its stunning rock-cut temples.
You should go to Dakshina Chitra, a cultural village on the outskirts that teaches you about the traditional culture of India's southern regions. The Madras Crocodile Farm, one of the largest reptile breeding centers in the world, is a fascinating location to visit on your solo trip in South India. You should sample the city's local restaurants because they are fantastic.
8.Kanyakumari:
If you enjoy the beach, Kanyakumari is a terrific destination to visit. Kanyakumari offers a variety of economical dining and lodging options. Try to go during the winter months when the weather is nice and you may enjoy yourself on the beaches.
Visit the Vivekananda Rock Memorial, and if you arrive early on the beach, you might be able to spot fishermen preparing to board their boats. The seaside markets are ideal for folks who enjoy shopping and socializing and entertains you the best on your solo trip in South India.
9.Kumarakom :
We've all heard of Kerala's backwaters. For most people, Allepy is the first choice, but since you are travelling alone, we recommend Kumarakom, a village on the backwaters.
The settlement is formed by a collection of islets. It is also particularly popular with birdwatchers because to its large number of migratory birds. If you're in the mood for seafood, especially different types of prawns, Kumarakom is the place to go. Local men and women are typically dressed in Mundus and Sarees, respectively. To get the most out of your solo visit to this charming community, we recommend staying in one of the local homes.
10.Thekkady :
Thekkady in Kerala is a must-see for everyone because it is home to India's largest Tiger Reserve as well as a plethora of flora and fauna. It is also a location that is well-known for its spices.
Elephant rides, as well as river ferries, are very popular in Thekkady. This is an ideal location for those who want to be surrounded by nature. Attempt to survive on the tasty local cuisine of this location. The people are very friendly and you are assured of a unique solo travel experience in South India.
11.Coorg :
Coorg is a nature lover's delight, surrounded by majestic mountains and shrouded in mist. The unique flora and fauna of this little town in Karnataka, as well as scented spices and coffee farms, make it a popular tourist destination.
There are lots to see and do in Coorg, from waterfalls to trekking routes to forts and temples. One of the few Tibetan settlements in Southern India is also located here making it the best place to visit in your solo trip. There's plenty of culture, retail therapy, and wonderful food to be had in addition to sightseeing.
12.Wayanad :
Wayanad, one of Kerala's most popular hill stations, attracts hikers and environment lovers alike. A variety of animals and birds call its rolling hills and beautiful green woodlands home.
The waterfalls, too, come alive with a revitalized vigor after the monsoons. Wayanad's dams and lakes are great for an afternoon picnic. Then there are the temples and caves that have yet to be discovered so take this opportunity and stroll around exploring during your solo travel.
13.Kodaikanal :
The fresh breezes of Kodaikanal, a highland town in Tamil Nadu, provide a welcome break from the oppressive heat of southern India. This hill station, nestled in the misty clouds, is aptly named the Princess of Hill Stations.
Trekkers will find wandering pathways, lakes to spend an afternoon beside, waterfalls to bathe in, and much more. Even the trees and flora are one-of-a-kind. You might be able to view the Kurunji shrubs in bloom if you visit at the correct time. A visit to the observatory at night transports you to another universe. This must be the best place you can visit on your solo travel in South India.
14.Tanjore :
The exquisite gold relief paintings that bear Tanjore's name are the first thing that comes to mind when you hear the name Tanjore. Tanjore has a long and illustrious history, and it previously served as the foundation for South Indian art.
Its urban vibes now blend in seamlessly with the palaces and temples that bear evidence to former rulers. Tanjore is also a fantastic destination to look for antiques and reproductions to bring back to your home. This historical place is a must on your solo travel in South India.
15.Madurai :
Madurai is commonly referred to as Tamil Nadu's soul. Madurai is a celebration of Tamil culture and tradition as one of India's oldest cities. The temples in this area are both religiously significant and architecturally stunning.
However, this isn't the only reason Madurai is one of South India's most popular tourist destinations. It is a bustling city with a wide range of South Indian cuisine. There's a world of food waiting for you here, from roadside dhabas to fine dining places.
16.Hyderabad :
Hyderabad, Telangana's capital, combines a lively cityscape with the Nizams' rich heritage and regality. The city contains palaces, forts, and museums on one hand, and a stretch of cafes by the gorgeous Hussain Sagar Lake on the other.
The intriguing Ramoji Film City is also located in Hyderabad. It's a city that's both new and old, traditional and cosmopolitan at the same time. Visit this place on your solo travel to South India as its fabulous view is not an option to miss out.
17.Araku Valley :
Araku Valley is a famous weekend destination in South India, located within a few hours' drive from Vishakhapatnam. For a panoramic perspective of the route, you might alternatively board the Vistadome train.
The valley is famous for its breathtaking natural beauty, remote tribes, and organic coffee plantations. Araku Valley provides a variety of trekking paths that wind their way around the hills for adventure lovers.
18.Chikmagalore :
Chikmagalur has long been associated with smuggling stories, but it is now better renowned for its scenic beauty and ancient sites. There's also the coffee to anticipate.
A number of picnic sites are nestled among the beautiful green plantations, meant to make you forget about the metropolis you came from. Adventure enthusiasts look forward to the mountain circuits of Sheethalagiri-Baba Budan Giri-Mullayanagiri. Nearby are the Hebbe and Kalhatti Falls.
19.Mysore :
Mysore is a beautiful city known for its regal lifestyle. It is peppered with aesthetically stunning monuments and heritage structures. The palace of the erstwhile Wodeyar Maharajas, Mysore Palace, is thought to be India's second most popular tourist attraction.
The ancient traditions and spice bazaars of Mysore draw visitors from all around India and the world. Another common reason for visitors to come to this city is to learn and practice Ashtanga yoga. Dasara in Mysore is a spectacular festival that is a fantastic time to organize your trip.
20.Bangalore :
Bangalore, the city of lakes, gardens, IT behemoths, and start-ups, has a lot to see and do. There are palaces to visit during the day, gardens to meander around, and street markets to shop in.
Victorian mansions stand alongside mega-malls with glass façade. Craft-beer taverns and offbeat cafes beckon weary individuals late at night throughout the metropolis. This is frequently included in lists of tourist destinations in South India for single visitors because of its safety. This is for sure the best place to visit during your solo trip in South India.