Best activities for friends in Bangalore: Bangalore offers a diverse range of leisure and adventure opportunities. This shows you some of the best activities to do with friends in Bangalore.
Bangalore offers everything to keep a group of pals entertained, from sitting out at a café to some frantic hikes and from some exciting adventure in the fantasy parks to Best activities for friends in Bangalore. It not only allows you to explore the city, but it also allows you to discover yourself with your friends. Take a chance on these locations and you will have a treasured recollection for the rest of your life.
1. Nandi Hills :
Drive out from Bangalore to Nandi Hills, where you will be greeted with little hillocks surrounded by lush foliage and an open sky on the head. The hills provide a panoramic perspective of the surrounding countryside, allowing you to relax and unwind your memories with your friends. When it comes to locations to visit and Best activities for friends in Bangalore, Nandi Hills is usually a winner.
The foothills are an ideal location for camping with friends while stargazing and having a bonfire before falling asleep. Be surrounded by natural beauty and have your photo taken in a spectacular location.
2. Wonderla:
                                                                                                                                   Wonderla Waterpark in Bangalore is without a doubt the best place to visit for friends in the city. It is a refuge for individuals looking for an escape from the prosaic tedium of everyday life, with a series of rides that will send your adrenaline into overdrive.
It is well-known for its high-adrenaline rides, but it also has soothing booths that appeal to people of all ages, making it a one-stop-shop. March through June is the best time to visit Wonderla Waterpark. It's summer in Bangalore, and many people go to Wonderla to escape the sweltering heat.
3.Lalbagh:
                                                                                                                                   Lalbagh would be one of the best places for friends to hang out and have a little picnic amidst the green lush. This botanical park has a lovely glass house on its grounds that goes back to the nineteenth century. Lal Bagh also has an interesting array of vegetation, lakes, and bird species like mynas and kingfishers.
The central wooden orchestra inside the zone is ideal for musical performances and is a must-see for nature enthusiasts. A stroll in a beautiful park with your pals is enough to make the day perfect. If you want to take a lot of images of the glass home inside, go ahead and do it. The lake and panoramic vista from Kempegowda Tower are worth seeing.
4.Snow City :
Do you want to feel as though it has recently snowed, even though you live in Bangalore? Visit Snow City, one of Bangalore's most popular tourist destinations, with your friends! A day out in the snow is one of the best things to do with friends in the city of Bangalore.
The zone is totally covered with snow and slides, while the temperature remains below zero degrees Celsius. To beat the heat, put on some comfortable garments that are available on the spot and head to the location with your pals. Wohoooo as you slide down the hills on tube tires and land on the snow-covered terrain. Sip some hot cocoa, build a snowman, and take photographs.
5.Smaaash :
You need to be at Smaaash if you want to play games, bring on adventurous activities to do in Bangalore, watch 3D movies, lounge in pubs, or experience virtual reality games. If you want to get bargains for a group of friends or go bowling with your college date, this facility provides something for everyone.
At one end, go for a delicious dining experience or beverages with pals. Or simply relax with a variety of game activities, whichever you like.
 6. Fun World Amusement Park:
                                                                                                                                  Having a large area with many amusement attractions such as a roller coaster, Ferris wheel, and bumper cars thrills adrenaline enthusiasts. The rides, whether air, land, or water, will keep you entertained during your visit to the park.
The fun world is a great venue for a group of friends' adventure in Bangalore, with well-trained employees, clean zones, and delicious food booths. To beat the heat of the sun, swim and cool. Take your favorite seat with your friends on any of the rides and be entertained by the variety in the zone.
7. Brigade Road:
                                                                                                                                  Brigade road is located at the junction of MG and Residency roads and is regarded as a shopping heaven for city people. There is a lengthy stretch of independent businesses, independent stores, and outlets providing practically everything you need, making it one of the Best activities for friends in Bangalore.
This commercial center also has a plethora of major brand stores, and it has served as a hub for New Year's Eve celebrations virtually every year. Take this pathway by looking at your likes along with your friends, buying gifts for each other, and carrying back some of the best memories. There is plenty of parking and a plethora of branded and non-branded stores.
8. Bangalore Turf Club: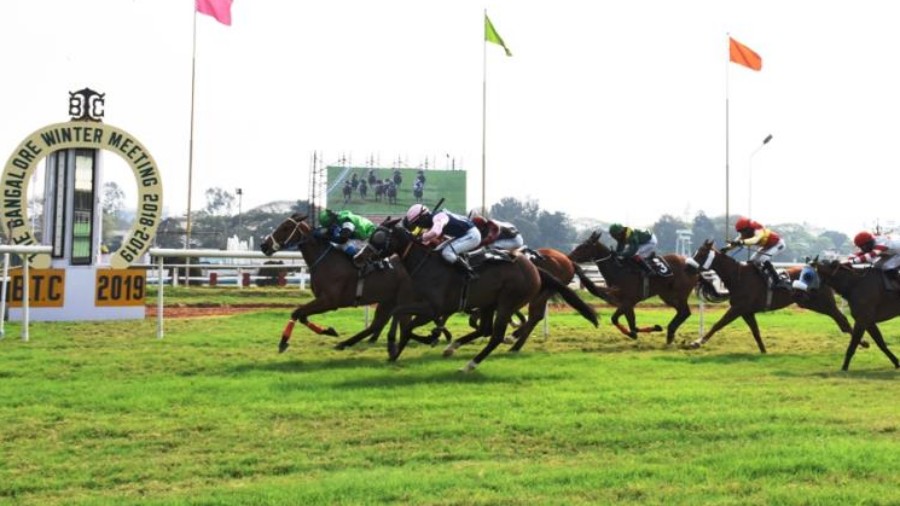 If you want to do something out of the ordinary and are looking for locations to visit in Bangalore with pals, this turf club is hard to top. The racing course, which is drawn in colonial style, is available for those who enjoy luxury sports.
While taking the initial step into the region, a sense of class and the high position may be noticeable. Enjoy the races you've just witnessed in movies while betting on jockeys. Inhale the freshness of the green surrounds while enjoying fine meals and beverages. Get clicking with horses and brag about it on your social profiles.
9.UB City Mall :
UB City Mall is the city's largest commercial and extravagance mall, offering an exemplary elegance, throngs of chilled and terrific restaurants serving all kinds of cuisines, top coveted international brands, grandiose architecture, and a central location, as well as being one of the best things to see with friends in Bangalore.
Beautiful art galleries and private party booths, as well as karaoke machines and an open-air lounge, are available. UB City Mall is a one-stop-shop for entertainment, shopping, and relaxing, with a plethora of activities to choose from.
10.Hard Rock Café :
When looking for locations to visit in Bangalore with friends, this café will rock your day hard, just like its name suggests. With its rusty décor, rock music, and delectable foods, this high-energy spot exudes positivity from the moment you walk in.
Try out their fantastic cocktails and delicious burgers and French fries. Have fun watching the live game on screens! It will also be more convenient if you book your table during happy hour and take advantage of in-house service.
11.Bannerghetta National Park :
                                                                                                                                  Looking for locations to visit with friends in Bangalore that are abundant in lush greenery and diverse flora and fauna? Visit this national park, which includes the country's first butterfly park, a zoo, aquarium, crocodile farm, snake park, prehistoric park, and other attractions.
This park in Bangalore offers a unique experience for photographers and nature enthusiasts since it is home to a variety of trees such as neem, sandalwood, and bamboo. Indulge in a jungle safari for prolonged exploration or journey through the jungles to see things in a new light. Alternatively, you might go boating within the zone.
12.Tipu Sultan Palace :
It's a weird sensation to stroll on the same grounds as Tipu Sultan with your friends. With its wonderful design, it is easy to see why it was dubbed the "Abode of Happiness." There are magnificent arches, carved walls and frescoes, and massive verandahs.
The designs feature Indo-Islamic inspirations that harken back to the glory days of monarchs and empires. As you visit this magnificent site, you will pass by lovely fountains and flowery gardens. Don't miss the museum within, which depicts the ruler's life.
13.Microlight Flying :
                                                                                                                                   Bangalore, India's third-largest city, welcomes you to awaken the adventurer in you and experience the adventure-filled, microlight flying in Bangalore, as well as view the majesty of this beautiful metropolis from a height of 4000 feet above ground level. The gorgeous scenery with a dash of adrenalin is something you should not pass up. Get an experience of getting an aerial view of the city with your friends.
14.Cubbon Park :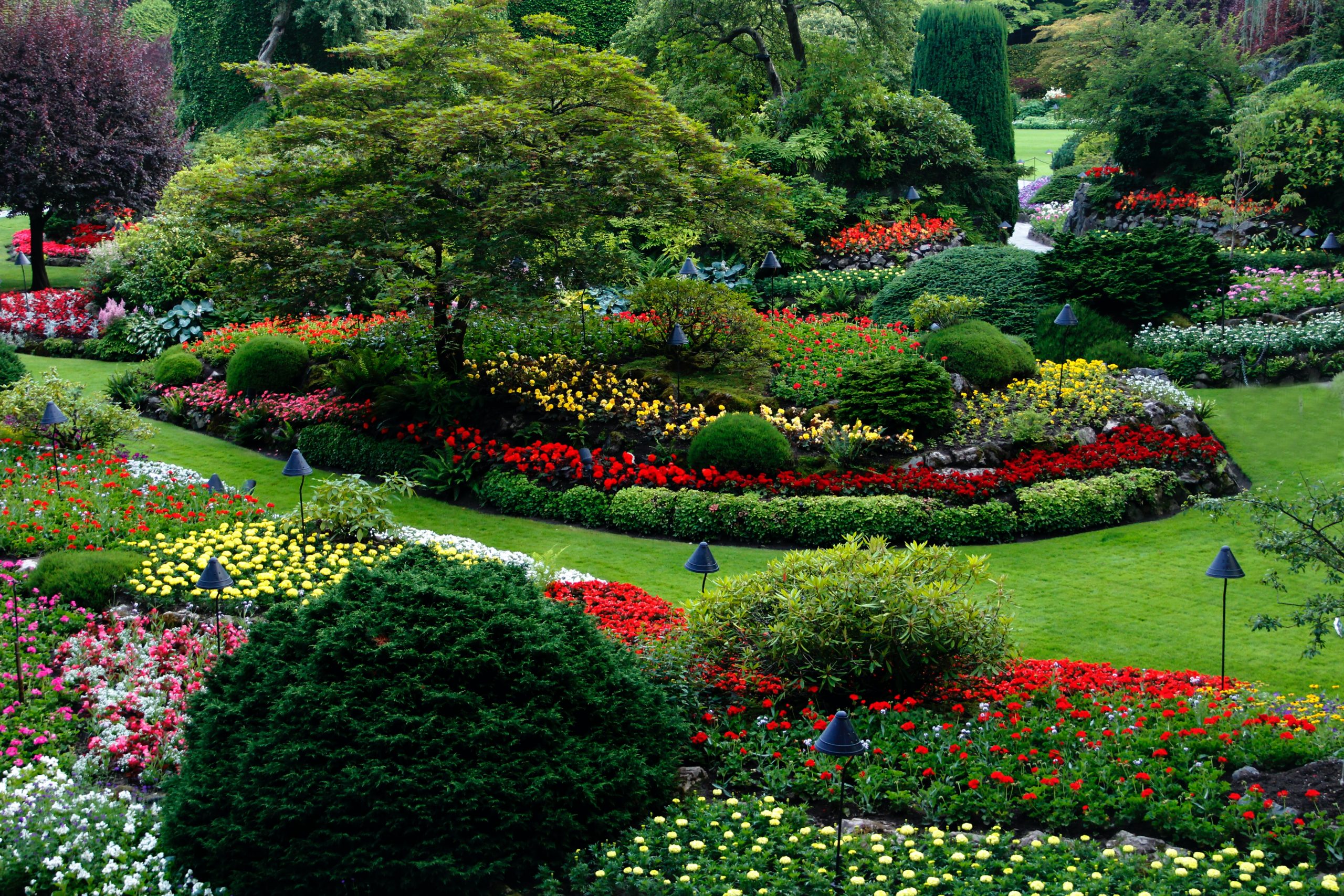 Nothing beats spending time with yourself or your friends and family on a picnic, which is one of the most soothing activities to do in Bangalore. It is one of the most attractive places in Bangalore to spend time outdoors, surrounded by pleasant breezes and rich foliage. Rides on the little railway and toy automobiles are available for children. Local artists will perform theatre, storytelling, and poetry, and organic food will be available at the park's stalls.
15.Shopping at MG road :
Shopping along MG Road, one of Bangalore's most prominent commercial venues, is one of the greatest things to do in Bangalore with friends. Homeware, branded clothing, sarees, unique silks, accessories, and toys are all available. Beautiful handicrafts and artworks are also available.
The Higginbotham, the city's largest and oldest bookstore, which was founded in the 18th century, is a key draw here. After a day of shopping, treat yourself to a fantastic lunch of seafood, Chinese, Italian, or real south Indian cuisine at restaurants such as Café Mozaic, Le Jardin, and Memories of China.
16.Parasailing :
                                                                                                                                   Experience a thrilling phenomenon with your friends while being led by competent and experienced instructors during this Parasailing adventure. The instructors will deliver a full briefing prior to the commencement of the activity to ensure that all of your questions are answered. You will be equipped with all of the essential equipment for this sport, and you will experience sensations like you have never experienced before.
17.Innovative Film City :
This theme park and film studio is a prominent landmark in Bangalore, attracting millions of visitors each year. Enjoying rides and the enchantment of Star Wars at Cartoon City is one of the top things to do in Bangalore with friends. At the Aqua Kingdom, you may walk on the 'beach' and enjoy water slides.
The Dino Park has 60-foot-tall dinosaur statues. Mirror Maze will pique your interest, while the Haunted Mansion will give you the shivers. Go-karting and net cricket are popular activities for thrill-seekers. The Tribal Museum, the Oddities Museum, and the Fossil Museum are all must-sees.
18.Lumbini Garden :
                                                                                                                                  Lumbini Garden, one of Bangalore's most popular picnic spots, is a natural sanctuary amongst the city's high rises. It is built around Nagawara Lake and allows visitors to experience the beauty of the shoreline, which is unusual in Bangalore.
Explore the pathways to see breathtaking vistas of lush vegetation, flowers, and exotic plants. Enjoy boating while sipping a cup of coffee while drifting on the lake. One of the greatest things to do in Bangalore is to swim in the pool and wander on the artificial beach at the Wave Pool. Toy train rides, spinning vortexes, bungee leaping, and other activities are available for children. Don't miss out on seeing the 25-foot-tall Buddha Statue.
19.VV Puram Food Street :
                                                                                                                                   Eating at Bangalore's most popular food strip is one of the nicest things to do at night with your friends. This is a must-see for every group of friends who enjoys eating street cuisine. After 7 p.m., the place comes alive with people looking for good vegetarian meals. Vada pav, baati choorma, choley bhaturey, akki roti, idli, fried rice, hot jalebis, gulab jamuns, and more regional dishes are available.
20.Kayaking :
                                                                                                                                   Bangalore, the South Indian state of Karnataka's nerve center and professional powerhouse, has witnessed a dramatic growth in population over the last decade. Apart from being a country of opportunity, Bangalore has also served as a center for several adventure sports and a jumping-off point for many breathtaking panoramic sites.
In terms of nature, Bangalore is surrounded by some of the most beautiful lakes and rivers, enticing you to plunge into the cold water and splash around to your heart's delight. Kayaking tours in Bangalore have gotten a lot of attention, and more and more people are coming out to try their hand and also to participate in this activity again.
Kayaking, as the name implies, requires a Kayak, which is a low-to-the-water cone-like boat, into which the paddler or an individual puts his/her legs, leaves them straight, and sits facing forward. The row and move ahead with a double-bladed paddle. Kayaks are easy to navigate with a balanced movement of the body and the paddle in hand. This sport provides an exhilarating exercise and leaves one feeling energized at the conclusion of the session.
21.Zipline :
                                                                                                                                    In Wild view estate stay, take a slide down over the green luscious. Enjoy the adrenaline sensation as you take a break from your mundane city days.
22.Rappelling :
                                                                                                                                   Nighttime Ramanagara Trek with Rappelling On the Bangalore-Mysore route, around 50 kilometers from Bangalore. As a result, it is one of the most sought-after locations for a quick trip. Ramanagara's fewer traveled paths and breathtaking hills have recently piqued my interest. It is attracting a lot of attention from the adventure seekers in the area.
Massive mountains, granites, and boulders provide an ideal setting for activities such as rock climbing, rappelling, and hiking. This is not the only reason for the hill's popularity; Ramgiri was used as a location for the hit Hindi film Sholay. As a result, it became one of Ramanagara's hills, earning the moniker Sholay Hills.
23.Go-karting:
Those who enjoy the rush of speed can surely try their hand at go-karting in Bangalore to quench their thirst for adventure sports. Go-karting is a fun activity where you get to drive a kart on safe circuits and beat your friends with your speed. It's a great way to spend an adventure-filled day.
So get in the driver's seat and savor every thrill as you vroom through the twists and curves like an expert. Furthermore, several of these Bangalore adventure spots provide distinct racing circuits for adults and kids, making it a terrific alternative for a fun family activity.
24.Big Banyan tree cycling :
Big Banyan Tree, a popular tourist attraction in Bangalore, has been in existence for over four centuries. It is also known as 'Dodda Alada Mara' and spans 3 acres. It is a testament to a bygone period and one of the fascinating places to visit around Bangalore. Prepare to enjoy this fast weekend trip, a fantastic escape from the rush and bustle of city life.
Prepare your bicycles and set off on a fascinating adventure 3 kilometres from the Manchanbele Dam. Gather at the meeting spot at 6:30 a.m. to begin the thrilling adventure. Ride your bikes while taking in the natural beauty around you and feeling the cool wind on your face. Arrive in the Dodda Alad Mara and take your time relaxing and exploring at your leisure. Explore the unknown routes and take as many images as you can. After breakfast, we'd hop back on our bikes and ride back home. Come along with your friends and family to capture the moment in time.
25.Pub-hopping :
Bangalore never goes short of amazing pubs around the city. Pub hopping would be one of the best things to do for friends together exploring the new ambiance and the tastes. It is one of the Best activities for friends in Bangalore
26.Trekking :
The steep topography that engulfs the city offers a plethora of hiking paths, therefore adventure sports may always be enjoyed in Bangalore. These excursions are ideal for all sorts of adrenaline seekers and are a great way to spend one's holiday doing something unforgettable. Trekking near Bangalore becomes a pleasant voyage of passing barriers and conquering towering mountain summits, with pathways travelling through dense woods, steep slopes, rocks, and rocky terrains.
These climbs' tops provide breathtaking views of valleys, meandering roads, foggy hillocks, and villages. Whether you are a seasoned trekker or new to the world of trekking, you will find a path that meets your needs among a selection of intriguing treks.
27.Paintball :
Your search for the Best activities for friends in Bangalore isn't complete unless you try go-karting. Paintball is one of the Best activities for friends in Bangalore among young people. Throughout the city, there are various paintball venues with amazing setups and one-of-a-kind paintball experiences.
Whether you want to target your friends on an open lawn or use a pool as the battleground, these locations have it everything. If you've been meaning to get together with some friends, head to one of Bangalore's paintball grounds and you'll be assured to have some of the greatest fun with them. It is one of the Best activities for friends in Bangalore
28.Dirt Biking :
Dirt riding is one of the Best activities for friends in Bangalore. It is a very thrilling activity that will lift your spirits with jolts and jerks. There are a number of adventure sports in Bangalore where you can purchase your way into the extreme excitement of driving an ATV on a dirt track.
The trails include mud areas, uphill slopes, and rocky pathways to provide a range of experiences in a single ride. This adventure's blend of speed, thuds, and imbalances will help you spice up your weekend by adding some electrifying moments. You may even go dirt riding at night if you want to have some added thrills.
29.Rafting :
       Rafting is an exhilarating activity that is one of the extreme outdoor adventure Best activities for friends in Bangalore. Nothing beats attempting to escape the tight tunnels of a river and its violent currents for an explorer.
There are a lot of well-known locations across the city where one may enjoy the experience. Because the activity is professionally organized and all necessary safety measures are in place, your safety should be the last thing on your mind while rafting.
Rivers around Bangalore have a variety of rafting experiences to offer, ranging from Grade 1 and Grade 2 rapids that are ideal even for beginners to Grade 4 and Grade 5 rapids that are the ultimate dose of thrill.
30.Camping :
If you want to rejuvenate your senses by reconnecting with nature and its tranquility, a camping trip to Bangalore is the best alternative. While some campsites can only be accessed by walking, there are many Best activities for friends in Bangalore that can be accessed by automobile and where one may pitch a tent.
Those who prefer the outdoors might locate nature camps that allow them to enjoy a stay in the bush. However, for those who are more interested in the hills, practically all of the hill stations surrounding Bangalore have magnificent campsites where mountain camping may be experienced without interruption.
Hope you enjoyed this post of Best activities for friends in Bangalore.