Best places for family outings in Bangalore :
Best places for family outings in Bangalore: RE-UNION, who isn't getting agitated listening to this word! The pandemic has surely antagonized every individual from the monotonous indoor routine and a happy way of getting yourself a reunion with your family is a treat you deserve. Bangalore has been a city of many things, providing the best resorts and places for family outings is merely one of them. The city of traffic and a moody climate also has several mundane yet sophisticated resorts, places, and activities for a family reunion.
Qmango Forest Adventure
Enjoy a beautiful camping session in Ramanagara, away from the rush and bustle of daily life, for a great escape into nature. Indulge in exhilarating activities in the Q mango Forest and experience ultimate joy. Offering thrilling activities that will amaze and amaze you, this is the ideal location for a weekend retreat where you can satisfy your soul with the highest enjoyment. Explore the stunning splendor of Ramnagara's thick hills, lush foliage, and rich flora while camping in the Q mango forest.
Swim, kayak, or canoe on the lake, or try out some other adventurous activities like Ziplining, as well as different indoor and outdoor games. During the rain dancing session, DJ systems are built so that families may dance their hearts out. Sit around a toasty bonfire in the evening and engage in some entertaining chit-chat with your loved ones.
Jain farms day out
Set amongst the greenery and timeless natural splendor, it may instantly relax your spirit. The Jain Farms Bangalore is one of the top resorts in Bangalore, and people frequently visit with their friends and family to have a good time.  Aside from seeing the big and gorgeous resort that spans 700 acres, you can also engage in numerous activities such as a fire act, magic show, guess the price, pottery making, and bullock cart ride – all of which will give you a rustic village vibe.
Although the property's strength is in its calm settings, you may also choose to enjoy a variety of indoor activities with your loved ones to make the most of your day's adventure. This also provides with few of the best family activities like astrology, guess the price, Mehendi, pottery maker, bullock cart ride, musical chair, archery, etc.
Spend a day with your family surrounded by beautiful greenery at Jain Farms in Bangalore. This ambiance will obviously provide you with the much-needed break and an evergreen memory to cherish.
Jaladhama resort Bangalore
Fill your day with fun at Jaladhama Resort with your family and enjoy a relaxing weekend trip. The drive to this resort will provide you with breathtaking views of nature as well as some of the most beautiful vistas of the Kaveri River running right by your side. The resort is a terrific spot to spend some quality time with your family since it offers the right combination of luxury and comfort.
The resort is hidden away on the banks of the Kaveri and Kapila rivers, surrounded by a pristine natural setting. A visit to the Jaldhama Resort is simply nothing short of heaven on earth. Reaching the resort is a one-of-a-kind experience in and of itself since after parking your vehicle in the resort's parking lot, you must ride a 10-minute boat to the resort.
Enjoy traveling to the resort by motorboat while crossing the river and seeing the breathtaking scenery. Visiting Jaladhama Resort in Bangalore for a brief break from the monotony of life would be one of the best family reunions you could give a try at. Enjoy an array of indoor-outdoor activities, as well as a rain dance session and a variety of backwater water-sports activities including paddle-boating, canoeing, rowing, and fishing.
Cubbon Park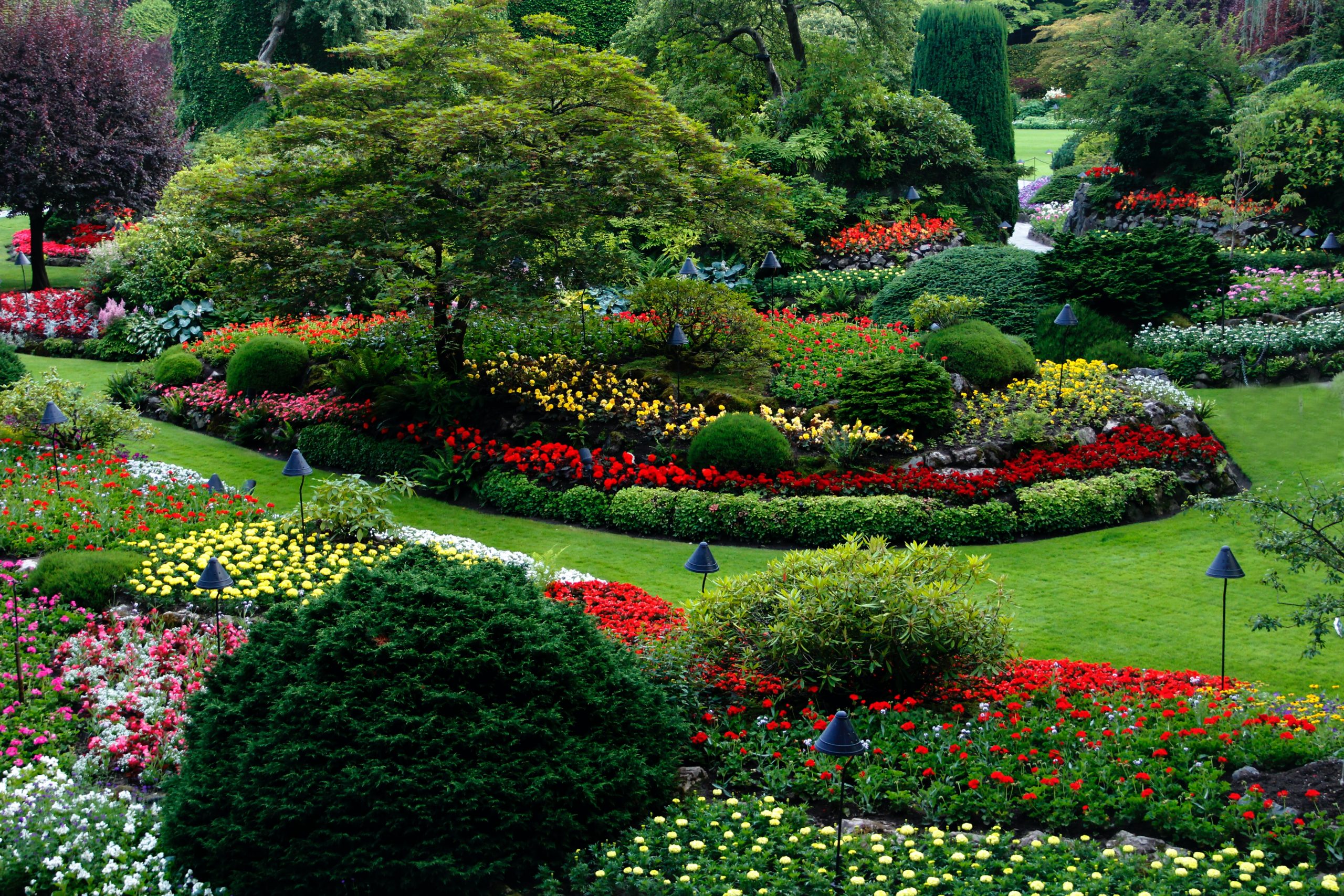 The actual name of Cubbon Park is Sri Chamarajendra Park, and it is regarded as an important landmark in Bangalore. It is located in the city's core, where the whole Central Administrative Area is. Cubbon Park provides an attractive backdrop to the Vidhan Soudha and High Court buildings and is one of the best places for family outings in Bangalore.
The park is presently administered by the Department of Horticulture. The park was founded in 1870 by John Meade and was originally known as Meade's Park before being renamed, Cubbon Park. The luxuriant vegetation that shelters numerous native and exotic flower species here welcomes anybody with open arms. The park has over 6000 plants and trees. This helps in providing the serene ambiance for family reunions exhibiting the "garden city" view of Bangalore.
Kanakapura nature adventure camp
Kanakpura Nature Adventure Camp is a must-see family day adventure in Bangalore, located on the banks of the tranquil Hosadoddi Lake, which is fed by the vast Banathimari State Forest. It is located around 50 kilometers from Bangalore city. The Nature Adventure Camp is a must-see for everyone who enjoys trekking or has a thirst for adventure.
Trekking, kayaking, rappelling, canoeing, coracle ride, swimming, zip line, and other adventure activities are available.  This adventure pledges with activities like trekking, kayaking, rappelling, canoeing, coracle ride, swimming, zip-lining, camping completing the whole package of what can be called the best family adventure plan. This would be the best reunion to get your physical activity brushed up after long rusting pandemic times.
Nandi Hills
Nandi Hills is one of the most popular and beautiful destinations to visit in Bangalore with family. Nandi Hills, around 60 kilometers from Bangalore, is a tranquil region with many activities.
The main feature of the hills is that they are positioned at a height of approximately 4851 feet above sea level and have a historic stronghold on top. Tourists visiting Nandi Hills would be captivated by the breathtaking vista of the surrounding tranquillity. It was originally Tipu Sultan's summer getaway, and there are several temples, shrines, and monuments amongst the stunning environment.
Tashk-e- Jannat, Tipu's summer house, is a must-see site here. It also has trekking, hiking, and cycling paths for families who enjoy outdoor sports.
Lalbagh
Lalbagh, known for its distinctive layout and upkeep, is one of the greatest locations to visit in Bangalore with family. It preserves and nourishes the notion of horticulture and offers everything required to advance the subject. As a result, it is regarded as one of the most beautiful botanical gardens in India and the East. It boasts of conserving roughly 673 plant genera and 1854 plant species.
Plants have been introduced to the garden from all over the world since its inception in 1760, according to its history. More plants have been added to the collection since then, and it has now proven to be a significant treasure for nature enthusiasts. This would be the best picnic spot for family reunions, providing sufficient privacy amongst the public nature ambiance.  It also has a glasshouse, the Bandstand,  Pigeon House, Statue of Sri Chamaraja Wodeyar, the Museum and Cottage, and so on.
.
Wonderla
Wonderla, as the name implies, is an exciting and adventure-filled amusement park that offers an endless delight for families. Wonderla, with over 60 exciting rides and a serene swimming pool shimmering in the sun, is a must-see on any Bangalore vacation. It maintains the enthusiasm of everyone who comes in by providing great water attractions and land rides. Every ride shocks you at every turn, and it is a location where people come closer and enjoy infinite fun together.
Jakkur
Have you ever wondered what Bangalore looks like from the sky irrespective of budging traffic and humans racing around on the roads? Take advantage of the opportunity to gain an aerial perspective of numerous locations in Bangalore by taking a Microlight Flying trip at Jakkur. In just 10 minutes, you will be able to experience the wonder that this city has evolved into throughout the years. While flying at 40,000 feet, you can enjoy the fresh air from above while riding with a fully qualified flight instructor. During this amazing journey that you may have with your family, try to locate the landscapes, areas, and structures of this southern metropolis.
Offbeat Farmhouse stay with activities in Savandurga
The holiday resort is an outdoor activity farm nestled among the beautiful green splendor of the area. The location is one of the top locations to visit near Bangalore and serves as a perfect hideaway. Head out for a relaxing getaway away from the city's hustle and bustle. The property is a magnificent four-bedroom farmhouse with a one-of-a-kind design and a panoramic view of the Savandurga Hills.  There is also a spacious 2500 square-foot patio, four distinctive bedrooms, and five modern bathrooms on the property. The dining room offers a great view of the hills, and the kitchen has an open concept and lovely decor.
The facility also has a variety of activities to keep you entertained during your visit. The rope course with eight tasks, ziplining, and hiking will undoubtedly give you a burst of excitement. There are also team building activities as well as indoor activities such as carrom, darts, and a range of board games. If the season permits, you can also participate in kayaking activities. ATV and dirt biking are available for an additional fee. Book today to spend time away from the city with the people you care about.
Bheemeshwari Jungle Resorts
Bheemeswari, which is packed with beautiful vegetation and pristine peacefulness, is one of the greatest locations to visit in Bangalore with family. Nature lovers and adrenaline junkies will enjoy the varied adventure activities and camping experiences available in Bheemeshwari.
It is around 9 kilometers away from Bangalore city. Cauvery Fishing Camp, Doddammakkali Nature Camp, Trekking, Boat Rides, Galibore Fishing Camp, Kokrebellur Pelicanry, and other activities are available at this location. This would provide one of the best family reunion opportunities with the most exciting and fantasizing activities amidst the richness of mother nature, which outstands itself from the rushing crowded known city of Bangalore.
Snow City
How wonderful would it be to have some fun with your family in the snow in the city whose climate is loved and desired by the most? This area, which is decked with thick white snow inside, will appeal to both children and adults. It is Bangalore's first ice and snow park, including a variety of entertaining attractions such as a dream snow castle, a rocky snow mountain, rafting, and so on.  The park is an environmentally friendly recreation facility with a temperature of -5* Celsius. On a returnable basis, you will receive sterile winter apparel such as coats, gloves, and so on.
The Innovative film city
The Innovative Film City is located 40 kilometers outside of the city on the road to Mysore. It is one of the Best places for family outings in Bangalore. This Indian-themed park has 58 acres of land. The film city is divided into three sections, and families may spend ample time roaming around and enjoying the rides in the park.
The park's newest attractions are Wild West Wind and Cartoon City. At this park, you may immerse yourself in the worlds of cinema, glitz, and entertainment. In addition to the rides, you can also enjoy go-karting, net cricket, dirt biking, bungee jumping, bull riding, and other activities in the film city.
SMAAASH
SMAAASH is one of the amusement parks in Bangalore that promises a full day of pleasure and where you can relish the best family reunion activities. It's a great place to stop if you're traveling with your family as it has enough activities to indulge people of all age groups.
It's a wonderful venue where you can blend virtual reality with sports, food, and music all in one location and should definitely be on the list of Best places for family outings in Bangalore. Smaash cricket, super keeper, fly max, walk the plank, twilight bowling, finger coaster, and more popular activities are available here.
Lumbini Gardens
Lumbini Gardens located at the banks of Nagawara Falls, Bangalore. It provides everything you need for a great family day out. This national park has been dedicated to Lord Buddha and is a sight to behold. The park, which ranks first on the list of must-see sites to visit in Bangalore with family, is open from 11 a.m. to 7 p.m., with an admission cost of Rs 50 per person.
The park is adorned with lush vegetation, lakes, a well-maintained garden, and magnificent fountains where you can enjoy a leisurely stroll with your family in the afternoon. There is a 1.5-kilometer walking path with trees on both sides. Another big draw for family tourists is the boating facility, and several famous cafés with excellent local cuisine are also located here in the park, where you may spend more than two hours.
Vana Resort Bangalore
Vana Resort is intended to transport you to South India's traditional past when life was simpler and slower. The hideaway is great for city dwellers looking to unwind in the peace and quiet of the countryside. Relax by the pool, hang on a hammock or in the garden with a book from the in-house library, or venture into the forest.
Along with participating in a variety of indoor and outdoor activities jam-packed with fun and excitement. After lunch, unwind with a soothing nature stroll in the tranquil surroundings for some much-needed recuperation. At Vana Resort in Bangalore, you may relax by the pool or participate in optional team-building activities. Enjoy a wonderful day out with your loved ones at Vana Resort in Bangalore, which is surrounded by lush green grass and is surrounded by nature.
At the resort, participate in a variety of exciting rope activities, obstacle courses, and other poolside activities. Enjoy nature with your friends and family members by going on guided walks. Take a relaxing swim in the pool and have fun with activities like a rain dance. End your day with a pleasant session of hi-tea and nibbles, and carry the fun and happiness moments with you.
Golden Palms Resort
Golden Palms Hotel and Spa is a high-end attraction in the Bangalore area. Surrounded by lush vegetation and well-kept palm fringes, this is one of the best family resorts in Bangalore for a fun day out. Bask in the tranquil ambiance of the resort, participate in the various amenities on offer, or simply lay around the wholesomeness of the retreat; its richness will never cease to astonish you.
Fitness enthusiasts may just take a walk or jog around the beautifully maintained parks and lawns. Indoor and outdoor games such as snooker, water volleyball, squash, badminton, cricket, and many more are readily available for all ages at Golden Palms. Indulge the little tots with age-appropriate games in the fun zone. You'll be spoiled for choice when it comes to dining! Café Solaire provides breakfast, Sorrento provides Italian, Hidden Dragon delivers excellent Chinese cuisine, and Badshaah delivers traditional Indian delicacies. The Aqua Bar, located in the pool lagoon, is great for a drink in the evening.
Gold Coin Resort Day Out

One of the Best places for family outings in Bangalore is the Gold Coins Club, a luxurious resort located 27.3 kilometers from Bangalore city, for a fun-filled day's adventure. The resort is ideal for those searching for an exciting day out away from the monotony of everyday life. The resort, which is surrounded by beautiful green gardens and has a tranquil atmosphere, allows you to enjoy luxury as well as nature's beauty at the same time.
Enjoy a memorable day out with your loved ones at the luxurious Gold Coin Resort in Bangalore. Cricket, target shooting, volleyball, basketball, table tennis, tug of war, rain dance, badminton, snooker, and more fun indoor and outdoor games are available. A day out is unquestionably the ideal method to spend quality time with your loved ones while also reliving some sports memories. You may also have access to the swimming pool to round off your day-out package.
Anandhadhama Resort, Kanakapura

Anandadhama is a tranquil and pleasant resort for a family trip in Bangalore, set among trees and on the banks of the River Cauvery. A vacation with a twist, you and your family may have a comprehensive experience that will revitalize you both physically and spiritually.
Anandadhama, an eco-friendly, vegetarian, and alcohol-free resort, offers a variety of activities. The resort offers it all: waterfall hikes, night trails (if you're staying overnight), rock climbing, archery, and hiking. Space, as a team outbound location, provides a plethora of opportunities for workouts and team-building programs. Relax with traditional Ayurveda massages, yoga programs, and therapeutic treatments performed by highly educated specialists. The resort also boasts a traditionally styled gurukul known as 'Om Shanthi Dhama,' which imparts the everlasting wisdom of the Vedas and other ancient writings.
Fun World Amusement Park
The Fun World Amusement Park features something for everyone, whether you are a toddler, an adult, or a senior citizen. The park is divided into four distinct worlds: Fun World, Water World, Snow World, and Wow World. You will be spoiled for choice between all of them. But don't be concerned! You can enjoy all of them if you prepare ahead of time and arrive early. There's a place called 'Fun World,' which has a lot of exciting rides. You must allow enough time to hop from one side to the next because each ride is unique and should not be missed.
Another portion of the park is Snow World, which is a digitally designed location where you can enjoy the beautiful snowflakes amongst tropical Bangalore. The 'Water World,' which is filled with curving slides that crash people into the glistening water, is also a must-see and one of the best places for family outings in Bangalore.
Finally, no one should overlook Wow World, which has the potential to transport you back to the glory days of video gaming. Whatever you come up with with all the time you have, don't forget to have 'FUN.' The Fun World Amusement Park is designed for this purpose, and you will have one of the finest experiences with your friends and family.